Ingredients for Pecan Chocolate Chip Cookies
2 cups UNsalted butter, softened
1 TBSP macadamia nut oil (or a mild oil of your preference such as grape seed)
1 cup golden brown sugar, tightly packed
1/2 cup evaporated cane sugar
1 TEA vanilla extract
3 egg yolks (discard the egg whites, you will NOT need)
2 TBSP half-and-half (or milk)
2 1/3 cup all purpose flour, spooned and leveled
1 TEA sea salt
3/4 TEA baking soda
1 TEA corn starch
1 cup pecans, coarsely chopped
1 cup semi sweet chips (I used mini, but any size will work)
1/2 cup dark chocolate chips 72% (anything lower in percentage than 72% might taste too bitter)


Directions
No need to preheat the oven unless you need to cook these right away. They will turn out much better if you can make the batter and chill it a few hours or overnight. When you do cook them it will be at 325 degrees.

In a bowl, cream together your butter, oil, and two sugars. Add in vanilla, 3 egg yolks and the half-and-half. Set aside.

In another bowl, whisk together the flour, salt, baking soda and cornstarch. When thoroughly combined and consistent, add it to your wet ingredients a little bit at a time. Stir well until you have a batter. Fold in the chocolate chips and the nuts. At this point, I recommend you cover the batter with plastic wrap and put into the refrigerator for at least 2 hours, and then cook.
To bake, preheat the oven to 325 degrees. Using a cookie scoop (size of choice), drop dollops of dough onto a heavy-duty cookie sheet lined with parchment paper (or a silicone baking mat). Bake for 8 to 11 minutes, just until the edges turn golden brown, then remove from the oven. They may look a little gooey and uncooked in the center, but that's okay, they continue to cook even after you take them out of the oven.
Allow the cookies to sit on the hot cookie sheet for an additional 3 – 5 minutes until they settle some more. The time differs depending on what kind of pan you have used, and how your oven works … so it's hard to say how long this process takes but you can watch them. It takes 3 – 5 minutes usually.
When they are no longer pliable and feel a little bit firm (like a cookie!) remove them from the cookie sheet and put on a cooling rack. Enjoy warm!
IF you want to take it up a health notch, use dark chocolate. 7 Proven Health Benefits of Dark Chocolate- Click Here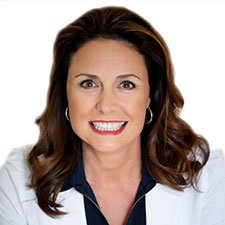 Suzy Cohen, has been a licensed pharmacist for over 30 years and believes the best approach to chronic illness is a combination of natural medicine and conventional. She founded her own dietary supplement company specializing in custom-formulas, some of which have patents. With a special focus on functional medicine, thyroid health and drug nutrient depletion, Suzy is the author of several related books including Thyroid Healthy, Drug Muggers, Diabetes Without Drugs, and a nationally syndicated column.