This is so delicious and since you can freeze carrots all year long, and use canned pineapple, you can throw this recipe together very easily. I keep shredded carrots in a storage container in my freezer for just such cravings! Feel free to substitute as desired. For example, you can use either apple sauce, sour cream, or buttermilk for eggs.
You can use any oil you want, I used avocado oil in this recipe.
Ingredients
1 1/2 cups all-purpose flour
1/4 cup almond flour
1/2 TEA baking soda
1/2 TEA baking powder
1 TEA cinnamon
1/4 TEA ground nutmeg
1/4 TEA salt
1 stick unsalted butter (or 1/2 cup avocado oil)
1/2 cup evaporated cane
1/2 cup light brown sugar, packed
2 eggs
1 cup fresh shredded carrot (don't use the bagged kind, it isn't moist)
1 cup chopped walnuts
1/2 cup crushed pineapple, drained as dry as possible

NOTE: For me, this batter makes 1 regular loaf pan (9 x 5″) AND a small loaf, what I call my "give-away" loaf which usually goes to one of my many sweet neighbors. I use the mini loaf pans for this. So you will get one complete loaf and one give-away loaf.

Directions
Preheat the oven to 325 degrees. In a large mixing bowl combine the first 6 ingredients (the dry ones) and whisk together. Set this aside. In another mixing bowl, combine the oil and two different sugars and beat them together until smooth and creamy. Add one egg at a time and beat after each addition.
Next, add the sour cream to the wet ingredients and stir well.
Just a NOTE OF CAUTION – I don't know if you realize how important it is that the eggs are at room temperature but they should be for baking quick bread. If you take them out of the fridge, you can warm them quickly in a bowl of warm water for 5 minutes… that should do it!

Combine the wet ingredients with the dry ingredients and mix well until the batter is consistent through and through. Add the shredded carrots, pineapple, and walnuts. Pour the batter into your loaf pans.
Check out some of the amazing bread recipes now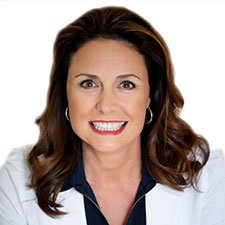 Suzy Cohen, has been a licensed pharmacist for over 30 years and believes the best approach to chronic illness is a combination of natural medicine and conventional. She founded her own dietary supplement company specializing in custom-formulas, some of which have patents. With a special focus on functional medicine, thyroid health and drug nutrient depletion, Suzy is the author of several related books including Thyroid Healthy, Drug Muggers, Diabetes Without Drugs, and a nationally syndicated column.