Ingredients
1/2 cup butter (I used salted for these)
1/4 cup golden brown sugar, packed
1/2 cup evaporated cane sugar
1 tea vanilla extract
3/4 cup pumpkin puree, canned is fine (blot it – see below)
1-1/2 cup all-purpose flour (use gluten-free baking flour if desired)
1/4 tea sea salt (I always use Real® salt)
1/4 tea baking powder
1/4 tea baking soda
1-1/2 tea Ceylon cinnamon powder
3/4 tea "pumpkin pie" spice blend
1/2 cup semi-sweet chocolate chips (regular or mini)
Directions
Preheat your oven to 350 degrees.
I used a Kitchenaid but this is not necessary because the batter isn't that hard to work with.
First, mix together the melted butter, two sugars, and vanilla until smooth. Add the pumpkin after you have blotted it with a clean cheesecloth or a paper towel. This is a very important step, do not skip it or your cookies will be too wet and they not have the ideal 'cookie texture.' You simply want to soak up some of the moisture so after blotting the pumpkin puree, add it to the other wet ingredients above and mix it all together until smooth. Set aside.

In another mixing bowl, whisk together the flour, salt, baking powder, baking soda, cinnamon and pumpkin pie spice. Pour these dry ingredients into the wet ingredients and stir until well blended, then fold in the chocolate chips. Freeze the batter for 30 minutes (or alternatively, refrigerate it for a few hours, or even overnight). Once chilled, scoop out the dough to form cookies. Flatten them a little bit if you are using a COOKIE SCOOP. Place the dough balls in a preheated oven, on a cookie sheet lined with parchment paper.
Bake for 10 or 11 minutes until the edges are slightly browned and set. The dough may appear to be slightly uncooked in the center, but that is normal. Allow them to rest in pan for 2 more minutes before serving. These cookies have a very slight gooey texture. Adjust time and temp to your own oven, and elevation. Keep an eye on your cookies while baking. (Please remember that I am cooking at altitude, so my directions may not apply to your specific region).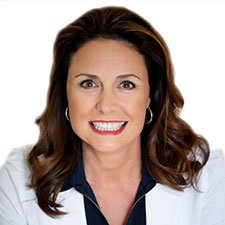 Suzy Cohen, has been a licensed pharmacist for over 30 years and believes the best approach to chronic illness is a combination of natural medicine and conventional. She founded her own dietary supplement company specializing in custom-formulas, some of which have patents. With a special focus on functional medicine, thyroid health and drug nutrient depletion, Suzy is the author of several related books including Thyroid Healthy, Drug Muggers, Diabetes Without Drugs, and a nationally syndicated column.