This soup has an interesting, delicious, warming taste. In this recipe I used butternut squash, which—just like pumpkin—contains zinc, beta-carotene, potassium, calcium, and folate.
The Pumpkin Seed Oil I use is 100% pure. It has a beautiful greenish-color to it because of the high chlorophyll content. You'll find that greens and chlorophyll are powerful detoxifiers in the body). Macadamia nuts add fiber and are an excellent source of protein, monounsaturated fats, omega-6 fatty acids, thiamin, and potassium.
Ingredients
1 medium butternut squash, cooked and scooped out (alternatively, use 2 cans or a box of pureed pumpkin)
1 cup peeled and diced apples (Granny Smith)
1 onion, quartered
1 rib celery, chopped
3 small garlic cloves
2 teaspoons fresh ginger, peeled and grated
1/2 teaspoon ground cardamom
1/2 teaspoon ground turmeric
2 1/2 cups water
3/4 cup macadamia nuts (4 ounces) coarsely chopped
Optional: 2 tablespoons Pumpkin Seed Oil if you have. This adds incredible antioxidant power to your recipe.
Directions
In a large saucepan, combine the squash, apples, onion, celery, garlic, ginger, oil, cardamom, turmeric, and water. Bring to a simmer and cook until squash is tender, about 15 minutes. Transfer the mixture to a blender. Add the macadamias and pumpkin seed oil. Blend on high for a minute or two. Garnish with rosemary or paprika.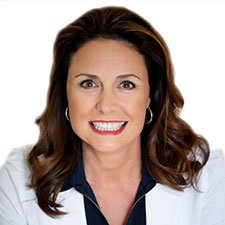 Suzy Cohen, has been a licensed pharmacist for over 30 years and believes the best approach to chronic illness is a combination of natural medicine and conventional. She founded her own dietary supplement company specializing in custom-formulas, some of which have patents. With a special focus on functional medicine, thyroid health and drug nutrient depletion, Suzy is the author of several related books including Thyroid Healthy, Drug Muggers, Diabetes Without Drugs, and a nationally syndicated column.