Ingredients
3 cups cauliflower florets
1/2 cup chopped potatoes (peeled)
2 cups water
Optional: 1 piece of astragalus root if desired during the simmering phase
1/2 stick butter
1 tea salt and 1/2 teaspoon black pepper
1/2 tea cayenne pepper or ground saffron if desired
12 Pacific scallops (or scallops of your choice)
2 Tablespoons butter for sautéing them
1 cup of frozen peas, thawed in some hot water, then drained
Optional: Microgreens (Researchers have studied these, and found microgreens such as cabbage, cilantro, and radish contain 30 to 40 times more essential nutrients than their fully grown versions.)
NOTE: This recipe is considered Paleo-friendly.

Directions
In a small pot, bring to a boil the cauliflower, potatoes and and astragalus root (this is optional) in the 2 cups of water. Then simmer for 5 to 7 minutes until the potato is soft. Drain the water and the astragalus bark. Sprinkle with sea salt, pepper, butter and cayenne (or saffron) if you are using those. Remove from heat and set aside to cool for 20 minutes. Next, place this mixture in a blender or Vitamix® and blend until smooth, like a puree.

Next, sauté scallops in a skillet with the 2 tablespoons of butter as well as the thawed peas. Brown the scallops and cook the peas. Serve on top of the cauliflower puree, and garnish with peas, and micro greens. If you own 'sea shell' serving dishes (sold online by many e-tailers), this will look adorable. You can use them for other seafood dishes too. However any beautiful dish with edges will work.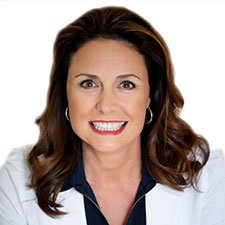 Suzy Cohen, has been a licensed pharmacist for over 30 years and believes the best approach to chronic illness is a combination of natural medicine and conventional. She founded her own dietary supplement company specializing in custom-formulas, some of which have patents. With a special focus on functional medicine, thyroid health and drug nutrient depletion, Suzy is the author of several related books including Thyroid Healthy, Drug Muggers, Diabetes Without Drugs, and a nationally syndicated column.