Yom Kippur serves the purpose to ask God for forgiveness, and have our fate sealed. Basically, to be inscribed in the 'Book of Life' for another year. One favorite dish is Matzo Ball soup! 😋 It's hard to explain how good this is to you, but it's mild, comforting and savory, especially if you have Matzo balls in it!
Matzo balls are traditionally made out of matzo meal which contains gluten. Since many of you are on the Paleo diet, I thought I would share my recipe for flavorful matzo balls, also called "knaidelach." 
NOTE: If you are on the Terry Wahl's diet, then you can substitute the potatoes for 1/2 cup Cassava flour and reduce the egg to just one. Refer to her site to make sure I didn't miss anything. I'm going off memory 😉
Here are the pictures of the ones I made today, showing a few of the steps marked as 1, 2, 3 and 4.
Ingredients
4 – 5 medium size potatoes (red or yellow, peeled and washed, cut. It should make approximately 4 cups of finished mashed potato once cooked).
2 cups almond flour (100% blanched almond meal)
2 eggs, lightly whisked
2 tablespoons corn starch
1 tablespoon olive oil (or grape seed oil)
2 tea dried onion/garlic powder
1 tea dried parsley (or 1 tablespoon fresh, chopped)
2 – 3 fresh garlic cloves, minced
Sea salt and pepper (about 1/2 tea of each)
Optional: 1 tea hemp seed or flax seed if you enjoy those

Directions
Heat some water on the stove to boil the potatoes and cook them until tender. Drain and mash the potatoes. Mix in the almond meal, eggs, corn starch, olive oil and all the spices.

Then make little balls out of them, see step 1 above. I eyeball this, but you can be more exact by using a 1/4 cup measuring device to get the same amount of dough each time (so that the balls are all the same size). I set them aside on some wax paper, see step 2 above. Cook some water or soup. Gently spoon your matzo balls right into your vegetable or chicken broth, or saffron broth, or whatever soup you like … and allow to cook on a very gentle simmer (not a rolling boil).

The matzo balls (knaidelach) will drop to the bottom for a few minutes and as they cook, they will come float to the top. That is shown above in my photo as step 3. If you don't have a soup, just simmer the matzo balls in some fresh water, and remove them after about 10 to 15 minutes with a slotted spoon. If you leave them in the soup, they'll disintegrate so take them out. If you don't eat them right away, feel free to refrigerate them until the Passover seder or the Yom Kippur fast is broken. They'll keep for a few days in the fridge. Season more if desired.

If you'd like my recipe on Homemade Chicken Soup feel free to CLICK HERE.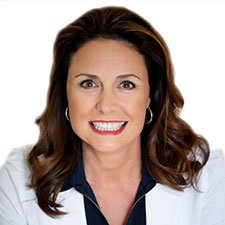 Suzy Cohen, has been a licensed pharmacist for over 30 years and believes the best approach to chronic illness is a combination of natural medicine and conventional. She founded her own dietary supplement company specializing in custom-formulas, some of which have patents. With a special focus on functional medicine, thyroid health and drug nutrient depletion, Suzy is the author of several related books including Thyroid Healthy, Drug Muggers, Diabetes Without Drugs, and a nationally syndicated column.