This recipe is an easy stellar option for an all-natural moisturizer that is nice to spread on your skin without feeling heavy. Make your own by combining an oil with beeswax and coconut oil.
Ingredients
1/2 cup almond oil
1/4 cup beeswax pearls
1/4 cup coconut oil
Optional: Essential oil or fragrance oil of your choice.
I use 10 drops rose and 5 drops juniper, but this is something you can decide based upon the scents that you like.
Directions
Combine everything except the essential oils into a double boiler, and heat slowly over low. Once you've achieved the desired smooth consistency, pour in a few drops of your essential oil and then let the mixture cool off away from the heat. Cool until it's comfortable to touch but still pourable, and store in a glass cream jar or lotion bottle. Apply as desired.
If you like natural hacks to beauty problems, like dry or itchy skin, puffy eyes, dark circles and more, click below to get  myFREE ebook – I will also share several other 'recipes' to get gorgeous fast!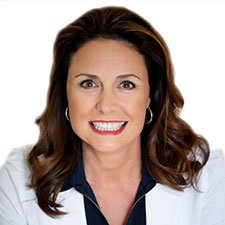 Suzy Cohen, has been a licensed pharmacist for over 30 years and believes the best approach to chronic illness is a combination of natural medicine and conventional. She founded her own dietary supplement company specializing in custom-formulas, some of which have patents. With a special focus on functional medicine, thyroid health and drug nutrient depletion, Suzy is the author of several related books including Thyroid Healthy, Drug Muggers, Diabetes Without Drugs, and a nationally syndicated column.