The following is a simple recipe for salsa. You can add more spices if desired.
Ingredients for the Salsa Recipe

5 or 6 ripe, red Roma tomatoes
1  can diced tomatoes (about 14 oz)
¼ to 1/3 cup red onion (to desired taste)
1 jalapeno pepper, seeded and roughly chopped
1/3 cup fresh cilantro (about a handful)
2 cloves garlic, roughly chopped
1 – 2 TBSP fresh lime juice
Salt to taste
Optional: To enhance the taste of this salsa recipe, try these optional additives: For example, a dash of pepper, a little bit more heat in the form of some chili powder (about ¼ or ½ TEA), oregano, cumin, or even a small amount (½  TEA) of sugar.  
Instructions for the Salsa Recipe
Put all of the ingredients into your food processor and blend for 2 or 3 seconds. Don't liquify it, be very quick about this if you want to keep it somewhat chunky.  Adjust the number of onions and the amount of chili or "heat" to your taste.
You may enjoy learning about the health benefits of salsa. Check out my article, 7 Perks of Eating Salsa.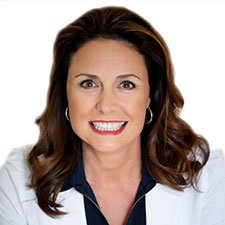 Suzy Cohen, has been a licensed pharmacist for over 30 years and believes the best approach to chronic illness is a combination of natural medicine and conventional. She founded her own dietary supplement company specializing in custom-formulas, some of which have patents. With a special focus on functional medicine, thyroid health and drug nutrient depletion, Suzy is the author of several related books including Thyroid Healthy, Drug Muggers, Diabetes Without Drugs, and a nationally syndicated column.