Are you concerned your birth control is making you gain weight? Or, is it due other factors such as lack of exercise?
If you don't exercise, you'll lose that slim figure. And your birth control pills contain estrogen, which is known to pack on the pounds. Other medications that can cause weight gain include:
Acid blockers
Hormones
Ibuprofen
Insulin
Lithium
Mirtazapine
Prednisone
Psychiatric drugs (Zyprexa, Risperdal)
Raloxifene
You should definitely exercise, especially if you take an estrogen drug which sparks weight gain and also happens to leave you prone to depression and anxiety—thanks to the drug mugging effect and depletion of vitamin C, the Bs and thyroid hormone. Certainly, dietary supplements can help replenish your vital stores. But it doesn't take the place of exercising, which really offsets the damage done by estrogen. Exercising burns fat, tones you up, and improves mood by raising feel-good hormones and lowering stressful cortisol levels.
I understand that you don't want to go to the gym. I force myself to go three times a week. One night I saw a friend running on the treadmill at top speed for 30 minutes straight, never slowing down. When I popped over to say hello, he naively asked me if I was going to get on a treadmill and do some cardio myself.  Hellooooh?! I only wear these gym clothes with a headband so I look good while ordering a smoothie at the health bar!  If you want me to walk a mile, drop me off at the mall. A clearance sale sign will get an extra 400 feet out of me, even if I'm panting and blue in the face.😅
If you find yourself procrastinating about exercise, try something new. Walk in nature. Try yoga, Pilates or jazzercise. Use a Stairmaster or belly dance. Whatever you do, get moving. If you don't believe me or your husband, consider the results from some well-designed clinical trials:
A brand-new study found that women who exercise 30 minutes a day had a 50–70 % lower risk for developing breast cancer.
Pregnant moms who exercise give their developing babies a head start. Studies confirm a lower heart rate in babies born to moms who exercise.
Your risk for diabetes goes down by almost 60% if you exercise just 30 minutes a day and reduce your weight 5 to 10 percent.
Exercising reduces back pain by stretching and conditioning the muscles in your back.
People who exercise routinely—especially men—can increase circulation to the Southern regions and improve sex drive and stamina. A Johns Hopkins study found that even seniors improve their heart health if they exercise and reduce belly fat.

Did You Know?
A new study has concluded that very high doses of vitamin E (1,000 IU twice daily) helps a person with Alzheimer's live longer.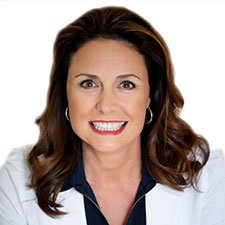 Suzy Cohen, has been a licensed pharmacist for over 30 years and believes the best approach to chronic illness is a combination of natural medicine and conventional. She founded her own dietary supplement company specializing in custom-formulas, some of which have patents. With a special focus on functional medicine, thyroid health and drug nutrient depletion, Suzy is the author of several related books including Thyroid Healthy, Drug Muggers, Diabetes Without Drugs, and a nationally syndicated column.