There are TWO ways to make this. You can make it with the meat, or without the meat.
Ingredients
3 Brioche bread rolls, cubed
4 slices of your favorite  bread – I use Sourdough or Asiago Cheese bread slices (these are not mushy- they are 'harder' in texture which is what you want).
3 tablespoons grape seed or tea seed oil
4 – 5 garlic cloves, minced
1 leek or 4 green onions, thinly sliced (green and white parts)
3 apples, I use Granny Smith (peeled and diced_
4 celery ribs, diced
1 ½ cups Shiitake or Portabella mushrooms, chopped
1 cup dried cranberries (sulfite-free)
2 teaspoons fresh rosemary, minced
2 tablespoons fresh sage, chopped
2 tablespoons fresh parsley, chopped
3 eggs, lightly beaten
1/2 cup turkey broth (you could also just use water)
OPTIONAL MEAT: ½ pound sweet Italian pork sausage or ground beef
Salt and pepper to taste
Directions with the meat:
Butter a casserole dish and preheat oven to 350 degrees.  Mix together the oil, garlic, and bread cubes , then heat in oven 15 minutes.  While that's toasting, brown the sausage and ground beef in the skillet and add the leek, apples, celery, rosemary, and parsley. Salt and pepper to taste. In a separate bowl, whisk the eggs and combine with chicken broth. Pour the egg mixture into the bowl with the stuffing and gently stir it all together. Then pour into the baking dish. I usually add thin slices of butter on top so it browns. Bake for 45 to 60 minutes depending on how browned you want it on top.  You could put it in one big glass baking dish or use those adorable fancy individual-sized casserole dishes (some have cute lids too). Forget presentation, the flavor is holy amazing, trust me!
Directions WITHOUT the meat:
Just leave out the meat and add a little bit more bread and more mushrooms and onions to give it some more texture. It'll taste amazing with or without the meat.
If you would like more your own copy of my FREE ebook with more recipes to help you eat for the seasons, I have one for autumn.  You can CLICK HERE to download "21 Delicious Fall Recipes."
Since many of you have met my silly husband I should tell you what he said about my stuffing. He said to me last night, "Suzy I love this stuffing, I'm so glad you're publishing the recipe for all your fans! The stuffing is so good they have no idea… I could eat your stuffing every day… I could be dropped off on "Naked & Afraid" with nothing more than your stuffing and I'd survive to extraction… it's like a sub that's already been chewed." 
😉 Yep, true story! That's my man… lol
Related Articles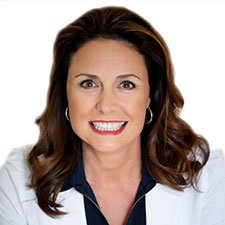 Suzy Cohen, has been a licensed pharmacist for over 30 years and believes the best approach to chronic illness is a combination of natural medicine and conventional. She founded her own dietary supplement company specializing in custom-formulas, some of which have patents. With a special focus on functional medicine, thyroid health and drug nutrient depletion, Suzy is the author of several related books including Thyroid Healthy, Drug Muggers, Diabetes Without Drugs, and a nationally syndicated column.