To my fans in Korea,
The welcome was warm and the turnout to my talks was impressive! I
miss my the countryside and friendly folk already. I am posting this blog page for my Korean fans as well as my American fans so you can come with me on my journey.
My itinerary was very hectic. After flying around the world, I landed in Seoul, S. Korea, and a day later took another flight to Busan, which is at the southern end of the peninsula. It was in Busan that I gave my first lecture to 400 pharmacist.  When I landed in Seoul the day before, I was greeted by my publisher and agent. A two-hour drive through beautiful Seoul with Yumi and her husband Harold got me safely to my hotel The Park Hyatt, a block from the COEX mall.  (Yumi is with me under the umbrella).
I'm glad I didn't rent a car even though I have an international drivers license. I don't like fast freeways too much. Driving through Seoul is easy, the lanes are well marked and spacious and people drive nicely… but there is a lot of traffic. A ton of traffic! The roads are about 6 to 8 lanes on each side in some places! Skyscrapers kiss the sky for approximately 70 miles nonstop, this is a very BIG city! It feels like you're driving through Manhattan but you're going 65 mph, and the freeway goes on for 2 hours straight.
The people are incredible, Koreans are kind, gentle and mindful. They are honestly like 'human flowers.' They are so gentle, sweet and precious.  I felt at home there.  The city and surroundings are impeccable. Cafes and coffee shops are everywhere, I counted 6 on one block!  A few days after I arrived, I had a few hours off, and I went up the Seoul Tower, that was beautiful and then walked around Gangnam outdoor market.
This is a country that is very technologically advanced, the elevators are touch screen, the credit card machines are fast, Incheon International Airport is so beautiful, it could be a destination in and of itself. Furnishings are minimalistic, and the street shops and restaurants serve the best food in the world. Practically everyone speaks English so getting around was easy for me. Plus I had my own driver. Being among the Asian people of this land felt like coming home, I was very comfortable, and can speak and write a little Korean. My books are all translated to Korean language. I was speaking to Korean pharmacists, and my lectures were translated (real-time) and I had an ear piece to hear that for some of my talks.
So many highlights- one was having dinner with the President of the Busan Pharmaceutical Association in Chinatown, in Busan, S. Korea. I also had the great honor of meeting the President of The Korean Pharmaceutical Association, Cho Chan-Hwui. We took pictures with the Korean flag.
The Korean Pharmacy Association news (thank you Jae-in Chang) has compiled several days of my activities in Korea into one nice video series. This VIDEO CLIP will show Yeollin Pharmacy where I met Mr. Byung-Gak Lee and Ms. Sung-Hee Byun. It also has a few words from my symposium in Busan, Korea (I flew there on Day 2 from Seoul), and there are some clips from my presentation in Seoul at the COEX Center on Sunday.
Hwang Eun Kyung, is a Pharmacist and owns her own pharmacy in Busan. She is shown in the picture on the left. She translated my book, Thyroid Healthy into Korean. What a joy to meet her in person!
I tend to talk fast in the United States, with few pauses, and very seamless, but while in Korea, I found myself talking slower for a couple of primary reasons:
1) The interpreter was translating me real-time, and during my first presentation, she asked me two times if I could please slow down and put some space between my words. This allows her to translate into Korean, and not miss anything I'm saying.
2) Fatigue. When it is night-time in America, it is daytime in Korea.  Presenting to a large audience can get sketchy if your body is supposed to be asleep. Presentations got better and better as the days wore on. I was there for a whole week.
(Note to self: When flying around the world, do not attempt to present the day after you fly in!)
This is from the KPA (Korea Pharmaceutical Association) news article (article in Korean)
https://www.kpanews.co.kr/article/show.asp?idx=178754&table=article&category=&search=title&keyword=수지코헨&page=1&go_back=1
KPA news did an in-depth reporting of me visiting Yeollin Yakguk (yakguk means "pharmacy").
https://www.kpanews.co.kr/article/show.asp?idx=178657&category=B
Pharmaceutical news on the interview with pharmaceutical and medical reporters after closing the symposium in COEX on last Sunday.
https://www.kpanews.co.kr/article/show.asp?idx=178673&category=B
https://www.bosa.co.kr/umap/sub.asp?news_pk=611504
(Go ahead and laugh at my picture, I sat for 2 hours so I'm not clear on why there wasn't a better shot available, LOL!)
https://www.medipana.com/news/news_viewer.asp?NewsNum=191195&MainKind=A&NewsKind=5&vCount=12&vKind=1
Lay press on Korean reputable news for consumers on Headache Free
.
I want to say HELLO to my friends in Korea now, I miss you all:
Byoung-ju, Kim Charmacist Pharmacy & Cooperative
Eugene, Yu Manager Daily Mall
Lim Jun-Suk, VP of The KPA
Dong Hwan Cho, Managing Editor KPA News
JiWoong Heo, Policy Member, KPA
Sun Young Jun, Pharmacist
Choi Doo-Joo, Director of Policy Plan KPA
Harold Park, Photography & Video
Annie Joung, Korea Pharmaceutical Info Center, Team Manager
Duk-Won Cho, PhD, she is VP Korean Pharmaceutical Association
Yang Duk Sook, PhD, MBA she is President of Korean Pharmaceutical Information Center, shown in picture at the bottom of this post.

Chang-won Nam, he is a Pharmacist and the Chief of Drug Mugger Academy in Korea (YES, they built an Academy based upon my book).
Sun-Jung, Hur, she is a Pharmacist and a Representative Director at Daily Mall
Mongsoon Choi, President Joyoon, he is in picture with me (right)
Chiwon, Choi, R&D Director KPN Therapeutics
Dr. Jennifer Lee, Pharmacist and Author, she is the Korean version of me 🙂
Celine Kim, Takeda, CHC Science Marketing Specialist
Sin Ja, Pharmacist
Hwang Eun Kyung, Pharmacist
So many more, forgive me I don't remember any  more names 🙂
Love you all
Suzy
Related Articles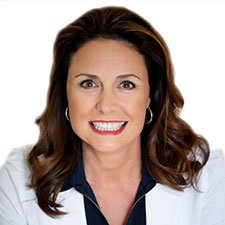 Suzy Cohen, has been a licensed pharmacist for over 30 years and believes the best approach to chronic illness is a combination of natural medicine and conventional. She founded her own dietary supplement company specializing in custom-formulas, some of which have patents. With a special focus on functional medicine, thyroid health and drug nutrient depletion, Suzy is the author of several related books including Thyroid Healthy, Drug Muggers, Diabetes Without Drugs, and a nationally syndicated column.