Ingredients
1 cup frozen spinach (chopped) thawed and drained
1 cup frozen artichoke hearts, thawed and drained
1 package of cream cheese (8 ounces)
1/4 cup mayonnaise
1/2 cup grated Parmesan or Grana padano cheese
3 cloves garlic, minced
1/4 tea white pepper
1/4 tea garlic powder
1 tea salt
Optional: Cayenne pepper, to taste (approx 1/2 tea) 
Directions
Preheat the oven to 350 degrees. Combine all the ingredients (making sure the artichoke and spinach are well drained so they don't add too much wetness). I use my Kitchen Aid to gently fold everything together so there is a little chunkiness left to it. (I don't recommend grinding it in a Cuisinart® because it will become too creamy). If for some reason, it is too dry you can add more mayonnaise or even sour cream to the mixture. When well combined, pour this into a baking dish and bake for 30 minutes. If desired, top with more cheese and serve the dip in a beautiful dish. Garnish with parsley or crackers, or celery if desired.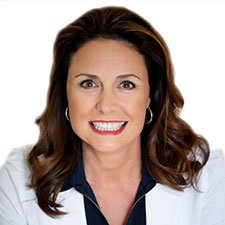 Suzy Cohen, has been a licensed pharmacist for over 30 years and believes the best approach to chronic illness is a combination of natural medicine and conventional. She founded her own dietary supplement company specializing in custom-formulas, some of which have patents. With a special focus on functional medicine, thyroid health and drug nutrient depletion, Suzy is the author of several related books including Thyroid Healthy, Drug Muggers, Diabetes Without Drugs, and a nationally syndicated column.