Ingredients
Bag or head of watercress (approx 8 oz – alternatively use arugula)
4 TBL tea seed oil or olive oil
2 TBL red wine vinegar
1 tea lemon juice
1/4 tea smoked paprika
1/4 tea dried garlic spice
1 jar of hearts of palm rinsed and sliced (this equals about 1 to 1.5 cups)
1/4 cup cherry tomatoes, sliced in half
Optional: Red onions and black olives
Directions
Whisk together the oil, vinegar, lemon juice and garlic in a bowl. Set aside. Next combine your rinsed greens (watercress or arugula or a 50/50 mix), hearts of palm and sliced cherry tomatoes. Toss with the dressing you made and if desired, add the red onions and black olives.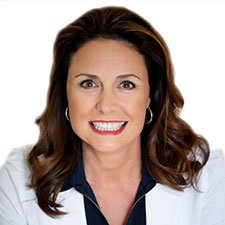 Suzy Cohen, has been a licensed pharmacist for over 30 years and believes the best approach to chronic illness is a combination of natural medicine and conventional. She founded her own dietary supplement company specializing in custom-formulas, some of which have patents. With a special focus on functional medicine, thyroid health and drug nutrient depletion, Suzy is the author of several related books including Thyroid Healthy, Drug Muggers, Diabetes Without Drugs, and a nationally syndicated column.