Affagato is an Italian word that means "drowned" and used in the context of dessert you will frequently see it as Affagato Cafe which translates to "drowned in coffee." I love this simple recipe that's so easy to make. It's like "comfort food" to me. Yum!
Ingredients
2 scoops of cinnamon ice cream (alternatively, you could use vanilla)
1 to 2 shots of espresso (alternatively, 1 cup of plain coffee, decaf is alright)
Optional: Cinnamon powder or shaved chocolate
Directions
Put your scoops of ice cream in the drinking glass and pour your coffee on top of that. Decorate with a cinnamon stick, or with shaved chocolate. If you love cinnamon, you can sprinkle some powdered cinnamon on top. Cinnamon is NOT created equal. If you'd like to learn about this spice and how to choose the healthiest version, CLICK HERE to read my article, How to Choose the Right Cinnamon for Your Health.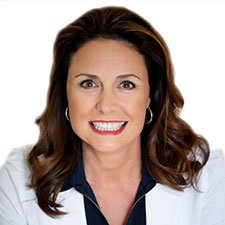 Suzy Cohen, has been a licensed pharmacist for over 30 years and believes the best approach to chronic illness is a combination of natural medicine and conventional. She founded her own dietary supplement company specializing in custom-formulas, some of which have patents. With a special focus on functional medicine, thyroid health and drug nutrient depletion, Suzy is the author of several related books including Thyroid Healthy, Drug Muggers, Diabetes Without Drugs, and a nationally syndicated column.