Do you love fall weather? Have it anytime with this natural decadent body butter that smells exactly like a pumpkin spice latte!
Ingredients
30 ml (1 oz) pumpkin seed oil
30 ml (1 oz) shea butter, refined
60 ml (2 oz) mango butter
About 4 or 5 drop cinnamon essential oil
About 2 or 3 drops ginger essential oil
About 2 or 3 drops clove bud essential oil
Directions
Combine the pumpkin seed oil, shea butter and mango butter in a double boiler, and melt them together over low heat. Stir often. Once you have a liquid with a smooth consistency, put the mixture in your freezer for fifteen minutes. Remove from freezer and use a hand blender to whip the butter for 3 or 4 minutes before putting it back into the freezer for about 3 or 4 minutes to cool and thicken some more.
Repeat this process two more times, and then add 4 or 5 drops of cinnamon essential oil along with your ginger and clove bud essential oils. The more you put in the stronger the scent. I tend to err on the low side of scenting my creams just because a little goes a long way.
Plus I don't want to offend my friends by smelling too strong. Anyway, whip everything together one more time, and let it set for about 5 minutes. If the texture is soft and fluffy, you've succeeded. If not, repeat the process until you have a soft fluffy butter that will feel nice on your elbows and knees, and everywhere. Spoon this into your beautiful glass cream jar and apply as desired. (It may smell good but this is not for internal use).
If the topic of homemade, natural (and safe) skin creams is of interest to you, please take a moment to read my article, Luxurious Body Creams that Won't Cause Cancer.
If you like natural hacks to beauty problems, like dry or itchy skin, puffy eyes, dark circles and more, click below to get  myFREE ebook – I will also share several other 'recipes' to get gorgeous fast!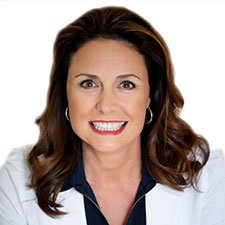 Suzy Cohen, has been a licensed pharmacist for over 30 years and believes the best approach to chronic illness is a combination of natural medicine and conventional. She founded her own dietary supplement company specializing in custom-formulas, some of which have patents. With a special focus on functional medicine, thyroid health and drug nutrient depletion, Suzy is the author of several related books including Thyroid Healthy, Drug Muggers, Diabetes Without Drugs, and a nationally syndicated column.