Ingredients
2 pounds zucchini, grated
1 teaspoon salt
1/4 cup rice flour
1/4 cup almond flour
1/4 cup grated Asiago or Parmesan cheese
3 – 4 cloves garlic, minced
2 large egg, lightly beaten
1 TBLS fresh cut parsley (may use 1 TEA dried parsley herb if you don't have fresh)
1/2 TEA smoked paprika (alternative, cayenne pepper or cumin)
Sea salt and black pepper to taste
4 tablespoons butter or oil for browning
Directions
You'll need to dry the zucchini before pan frying them, so put after you've trimmed and washed them, grate them using the large holes of your grater. You can also buy grated zucchini today in most grocery stores. Either way, place the grated zucchini in a colander in the sink and salt it. Let it drain for 30 minutes or longer. Keep squeezing it, or using a clean dish towel to remove moisture.
In a medium mixing bowl, combine the flour, Asiago cheese, garlic and egg, paprika, parsley, salt and pepper. Mix in the dried grated zucchini. It should form a batter. If it is too runny, add more flour, if it is too thick, add some water.

Heat the butter in a large non-stick skillet over medium high heat. Scoop tablespoons of zucchini batter and drop onto the hot pan to make a flat croquette (fritter). Flatten it with your spatula. Cook without turning for about 3 minutes, until lightly browned, then flip over and cook the remaining side. Serve immediately.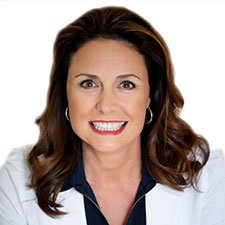 Suzy Cohen, has been a licensed pharmacist for over 30 years and believes the best approach to chronic illness is a combination of natural medicine and conventional. She founded her own dietary supplement company specializing in custom-formulas, some of which have patents. With a special focus on functional medicine, thyroid health and drug nutrient depletion, Suzy is the author of several related books including Thyroid Healthy, Drug Muggers, Diabetes Without Drugs, and a nationally syndicated column.