Ingredients for a graham cracker crust
1-1/2 cup graham crackers
1/4 cup brown sugar (light or dark, it doesn't matter)
1/2 cup chopped walnuts or pecans (really, any nut you like! It's for texture)  
1 TEA vanilla
1 TBSP honey
1/2 stick butter, melted (equal to 4 TBSP)
Directions
To make this graham cracker crust, combine all the ingredients in a large bowl. Here's how you do it: First crush the crackers yourself with either a mallet, or the back of a metal measuring cup, or for eas, you can put them in a food processor. I try to keep some texture, so I do not 'powder' them. This means you should not grind them for very long in the food processor, perhaps 3 to 5 seconds. Next, combine all the ingredients with the graham crackers and then press into a porcelain 9 or 10″ pie plate.  Your pie crust is ready now, it does not need to be cooked.
However, it can be cooked. If your pie requires the crust to be cooked, just follow the directions for your pie. For example, in my Super Luscious Key Lime Pie, this crust is used, and it is cooked for only 10 minutes. But for some other pies, for example, The Best Banana Cream Pie in the World, you cook it for 15 – 20 minutes longer for that recipe.
NOTE: If you are allergic to nuts, leave them out, and add more crumbs instead.
For some fun facts on graham cracker crusts READ THIS. 
Also, here's a helpful hint. The image below is how the graham crackers come when you open a box of them, they are individually wrapped as you can see. This little package equates to 1-1/2 cups when crushed.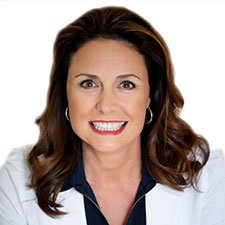 Suzy Cohen, has been a licensed pharmacist for over 30 years and believes the best approach to chronic illness is a combination of natural medicine and conventional. She founded her own dietary supplement company specializing in custom-formulas, some of which have patents. With a special focus on functional medicine, thyroid health and drug nutrient depletion, Suzy is the author of several related books including Thyroid Healthy, Drug Muggers, Diabetes Without Drugs, and a nationally syndicated column.