Ingredients
1.5 cups flour
2/3 cup bran cereal (I used Kellogg's All Bran buds)
1 tea baking soda
1/2 tea cinnamon
1 cup chopped prunes
1/4 cup chopped walnuts
1 egg, beaten
1.5 cups applesauce
1 – 2 tablespoon sugar
2 tablespoons grape seed oil
Directions
Preheat oven to 400 degrees. Whisk together the bran cereal, baking soda, salt and cinnamon in a large bowl and then stir in walnuts and prunes.
In another bowl, gently stir the egg, applesauce, sugar and oil. Mix the wet ingredients into the dry ingredients with a spatula until combined. Do not over mix this. If it's too thick, add a little more applesauce, if it's too thin, add more bran or more nuts. Spoon the muffin batter into prepared muffin cups or an oiled muffin pan. Bake until lightly browned on top, about 15 minutes or when toothpick inserted comes out clean. Let cool for 5 minutes. You can freeze these for a cold, snowy day and enjoy with coffee for a real 'get up and go' 😛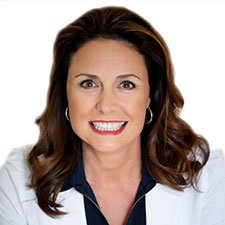 Suzy Cohen, has been a licensed pharmacist for over 30 years and believes the best approach to chronic illness is a combination of natural medicine and conventional. She founded her own dietary supplement company specializing in custom-formulas, some of which have patents. With a special focus on functional medicine, thyroid health and drug nutrient depletion, Suzy is the author of several related books including Thyroid Healthy, Drug Muggers, Diabetes Without Drugs, and a nationally syndicated column.