This bread is so delicious, it's the BEST I've ever made! I think you'll love it and come to rely on it after you give it a taste. Feel free to leave out the chocolate chips, or nuts if they don't work for you.
Ingredients for Buttermilk Banana Bread with Chocolate Chips
1 stick butter, UNsalted, softened (= 1/2 cup)
1/4 cup evaporated cane sugar
1/2 cup golden brown sugar, packed
2 eggs, large
2 large, very ripe bananas (mashed to make exactly 1 cup)
1/4 cup buttermilk
1 TEA vanilla extract
1/2 TEA banana extract
1 1/2 cups all-purpose flour (may use gluten-free if desired)
1/4 cup almond flour
1/4 tea salt
1/4 TEA baking soda
3/4 cup semi-sweet chocolate chips
1 cup chopped walnuts

Directions
Grease a 9×5 inch loaf pan, or alternatively, place a sheet of parchment paper on it (my preference because you can lift the bread out easily after it is cooked). Preheat the oven to 350 degrees.

In a small mixing bowl, cream the butter and sugars together, then add the eggs one at a time and blend well after each addition. Add the vanilla and banana extracts, the buttermilk, and the mashed bananas. Set this aside.

In a large mixing bowl, combine the flours, salt and baking soda. Whisk together to make it very uniform. Combine the liquid ingredients with these dry ingredients and stir well to a uniform consistency. Gently fold in the walnuts and chocolate chips and when the batter looks perfectly mixed pour it into your prepared loaf pan. Bake at 350 for about 45 – 55 minutes, and check it closely because every oven is different.
I am making these recipes at altitude so please keep that in mind and check your bread often. When the top is lightly browned, and the house is wafting with deliciousness, it's probably ready! A toothpick insert should come out clean. Let the bread settle on the counter for about 30 minutes, or an hour before removing it from the pan (unless you've accidentally overcooked it, then remove it from the pan immediately). The bread should be moist, and baked to perfection, and will taste even more amazing tomorrow.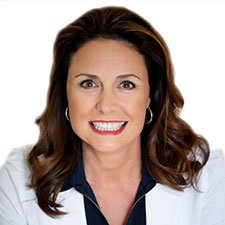 Suzy Cohen, has been a licensed pharmacist for over 30 years and believes the best approach to chronic illness is a combination of natural medicine and conventional. She founded her own dietary supplement company specializing in custom-formulas, some of which have patents. With a special focus on functional medicine, thyroid health and drug nutrient depletion, Suzy is the author of several related books including Thyroid Healthy, Drug Muggers, Diabetes Without Drugs, and a nationally syndicated column.