1 cup (approx 8 oz) of butter, softened
1 1/2 cups cane sugar
1/2 cup packed light brown sugar
2 eggs
1.5 tsp vanilla extract
3 cups all purpose flour, or rice flour
1/2 tsp baking soda
1 tsp salt
12 oz dried cherries, chopped (or raisins)
6 oz macadamias (or pecans) chopped into little pieces appropriate for cookie dough
Optional: 1/4 cup of mini dark chocolate chips

Note: You can substitute any dried fruit for the cherries, such as Craisins® or raisins, or dried apricots, etc. Furthermore, you could use walnuts or pecans instead macadamias.

Directions
Preheat oven to 350 degrees. In a blender or Kitchen-Aid® cream the butter and both sugars together. Add eggs, vanilla, beat well. Blend in flour, baking soda and salt. Gently fold in the cut up dried cherries (or raisins), and then form small balls to put on your cookie sheet. Bake approximately 10 – 15 minutes until lightly browned on top.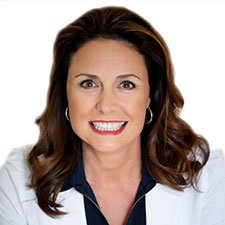 Suzy Cohen, has been a licensed pharmacist for over 30 years and believes the best approach to chronic illness is a combination of natural medicine and conventional. She founded her own dietary supplement company specializing in custom-formulas, some of which have patents. With a special focus on functional medicine, thyroid health and drug nutrient depletion, Suzy is the author of several related books including Thyroid Healthy, Drug Muggers, Diabetes Without Drugs, and a nationally syndicated column.