Ingredients
1 leek, cleaned and chopped
3 carrots, peeled and chopped
Fresh Ginger, 1/2 to 1 inch, peeled and sliced
Fresh Garlic, 6 cloves, minced
Fresh Turmeric, 1/2 inch, peeled and sliced (Alternative: 1/2 tea powder)
6 chicken thighs, washed
1 piece of Astragalus Root
1 Bay leaf
6 cups of water
Parsley, 1/2 head, washed and chopped/scissored
Butter or Tea Seed Oil (or Olive Oil)
Optional: Rice or Noodles 
Optional: Cayenne pepper to taste (or chopped red peppers)
Salt & Pepper to taste

Directions
Melt the butter or oil in your pot and simmer the leek, carrots, ginger, garlic, turmeric and the optional chopped red pepper. These foods and spices are loaded with antimicrobial and antiviral health benefits. Simmer for about 3 minutes, not too long because you will now add the water, the chicken and the astragalus root, and Bay leaf. Simmer gently on low for about 15 minutes (with the cover on) then add the rice if desired, and continue simmering for another 15 minutes with the cover on. When you turn off the heat, lift the cover and drop in the parsley.
Cover it again and let it sit for 5 or 10 minutes just to steep the parsley. Do not over-cook the parsley because it destroys all the health benefits. It should be wilted and hot, but still a beautiful green, rather than being over-cooked, olive-green heap! This is why I add the parsley at the very end with the heat off (but the cover on).

CLICK LIKE to FOLLOW Suzy Cohen – Get Important Health Tips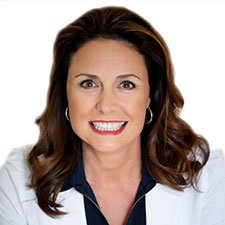 Suzy Cohen, has been a licensed pharmacist for over 30 years and believes the best approach to chronic illness is a combination of natural medicine and conventional. She founded her own dietary supplement company specializing in custom-formulas, some of which have patents. With a special focus on functional medicine, thyroid health and drug nutrient depletion, Suzy is the author of several related books including Thyroid Healthy, Drug Muggers, Diabetes Without Drugs, and a nationally syndicated column.