Corned beef and cabbage is a delicious, hearty meals, especially when it's cold outside. Make it with healthy spices and serve with delicious mustard. This is keto because it is low in carbohydrates, there are NO potatoes.
Ingredients 
3-4 lb corned beef
1 large ONION, coarsely chopped, yellow or white
3 cloves garlic, chopped
3 carrots, peeled and chopped
3 large celery stalks, chopped
1 head of cabbage, chopped into quarters (or shredded if you prefer)
6 cups water to cover the meat
1 Bay leaf
Optional: 2 Rosemary sprigs
Directions for making the corned beef with cabbage
Rinse the meat and place it into a large slow cooker or crock pot.  Make sure the vegetables and spices (like rosemary sprigs) are all under the water. You don't need to trim off the fat off the corned beef, leave it on there.
You should not use chicken broth (only water because it will be salty enough!)
Turn on the heat to "low" and cook for 12 – 14 hours, if you're in a hurry, cook on "high" for approximately 6 hours. Remove the bay leaf before serving.
If you enjoy keto recipes, take a look at my recipe for Keto Clam Chowder.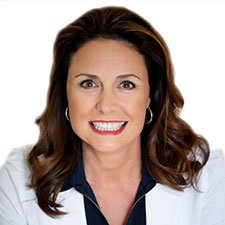 Suzy Cohen, has been a licensed pharmacist for over 30 years and believes the best approach to chronic illness is a combination of natural medicine and conventional. She founded her own dietary supplement company specializing in custom-formulas, some of which have patents. With a special focus on functional medicine, thyroid health and drug nutrient depletion, Suzy is the author of several related books including Thyroid Healthy, Drug Muggers, Diabetes Without Drugs, and a nationally syndicated column.