Dear Readers,
What an incredible year for the pharmaceutical industry. In 2016, many new and useful medications received FDA approval. My articles are syndicated worldwide, but I'm only listing English drug names so please ask your local pharmacist to translate the medication name as it is known in your country.
Happy New Year everyone!
Love, Suzy
Anthim (Obiltoxaximab), Rx, Injection
The Anthrax drug! While no one intentionally inhales Anthrax, the reality is that bioterrorism exists and could very well occur. So the FDA approved this injectable drug to help people who have been exposed from infected animals, contaminated animal products or from an intentional release of anthrax spores from a terrorist attack. Once infected, irreversible damage and death usually occur, and Anthim is used to neutralize the toxin produced by Bacillus Anthracis (a.k.a. Anthrax).
Anthim was only tested on animals, as trials in humans would be unethical and pretty much impossible… I mean, who here is going to volunteer to inhale Anthrax just to test this thing?! I dug around and eventually found a Pubmed study where Japanese researchers conducted a test tube trial with mice and they found concluded that garlic could help stop the growth of intestinal Anthrax.
Xiidra (Lifitegrast), Rx, eye drops
I believe in using DHA and other healthy 'essential fatty acids' or EFAs to promote your own production of natural "tears." Doing so can help relieve dry eyes, but if you want or need an actual medication, Xiidra is now available! It's the first in a class of drugs called "Lymphocyte Function-associated Antigen 1 antagonists, or "LFA-1" antagonists so it blocks a protein called LFA-1 and simply put, this makes you tear up a little more. The purpose is to bring you more comfort. The most common side effects are eye irritation or blurred vision and weirdly, an unusual taste sensation (termed dysgeusia) even though the drops are going into your eyes, not your mouth.
Adlyxin (lixisenatide), Rx, Injection
This is a once-daily shot for adults with Type 2 diabetes used along with diet and exercise.  It's in the same category as another GLP-1 agonists like Victoza, Byetta and others. These drugs slow the speed at which food is digested and leaves the stomach, so you might say they are inducing a temporary gastroparesis which can lead to digestive problems galore. Only take these drugs if you are supervised and your doctor feels they are best for you. If you want ideas for natural options, consider my book on this topic, Diabetes Without Drugs, Rodale 2010.
Axumin (Fluciclovine F18), Diagnostic injection
Finding the tumor is key. This is a new constrast agent that's injected in men who are undergoing PET scanning for suspected prostate cancer recurrence. With a low PSA the tumor is often hard to locate so Axumin may improve accuracy.  Here's a link for more information on Axumin.
Nuplazid (Pimavanserin), Rx, oral tablets
No one with Parkinson's ever expects their mind to be affected, and for sure, most people assume Parkinson's to be just a movement disorder. But the brain is definitely impacted and may cause (in some people) hallucinations, delusions, emotional problems, altered mental status and cognitive difficulties. The reason is, in part, that dopamine production and/or utilization is impaired in Parkinson's, and dopamine is found in your brain as well as your intestines, and this hormone is important for your mood, and your general health and well-being. Nuplazid is a drug that helps treat hallucinations and delusions specifically associated with Parkinson's disease.
Zepatier (Elbasvir and Grazoprevir), Rx, oral tablets
This is a combination drug used to treat hepatitis C virus (HCV) which is usually transmitted via blood, or bodily fluids.  Zepatier could help some cases not all. There are 3 million Americans infected with HCV, which is a liver disease that could lead to complications such as jaundice, ascites or liver cancer. Ascites is the term used to describe fluid accumulation in the peritoneal cavity, which causes abdominal swelling.
Zinplava (Bezlotoxumab), Rx, injection
Clostridium difficile is a highly pathogenic organism that can cause fatalities due to dangerous colitis, bowel perforation, electrolyte imbalances, kidney failure and other complications. The GI infection is hallmarked by uncontrollable watery diarrhea, fatigue and abdominal pain, tachycardia and possibly pus in the stool and fever. The degree of 'toxic megacolon' that ensues can lead to pseudomembranous colitis.  Severe dehydration is a dangerous complication of infectious colitis, especially with this particular pathogen. So getting on top of a C. difficile infection is imperative, before the complications set in.
Zinplava is a drug approved for people over 18 years of age with resistant clostridia infections. It is given through an intravenous infusion over 60 minutes. Typical side effects include nausea, a spike in fever and headache. It's used to reduce occurrence of the disease, it's not a first line agent like Metronidazole for example, or Vancomycin which is also used for difficult cases. Think of Zinplava as LAST in line, or as an adjunctive treatment.  We'll know more about its side effect profile after it's been used by more people. You have to be careful taking this drug if you already have Congestive Heart Failure (CHF) due to higher risk of cardiovascular problems with Zinplava.
Syndros (dronabinol), Rx, oral
This is a liquid formulation of the pharmaceutical (not naturally derived) cannabinoid compound called "dronabinol."  This does not grow on Earth but it is the drug version of THC, which is one of the components of pot (marijuana).  Everyone knows that pot gives you the munchies, and it's no different with this drug version called dronabinol. It is useful for treating anorexia (legally of course because you can get this drug in any state whether or not it has been decriminalized).  It can help with people who have experienced weight loss due to AIDS/HIV or chemotherapy during cancer treatment.  This is an important option for patients suffering from the devastating effects of diseases that cause wasting.

Briviact (Brivaracetam), Rx, oral tablets
This drug is taken by mouth (not injection) and it's used to treat partial onset seizures in adolescents and adults over 16. It doesn't cure epilepsy, however the drugs has been shown to reduce frequency, which can be very helpful while the cause of seizures is being discovered. It can hopefully reduce fatalities due to these seizures and other forms of epilepsy.
Epilepsy has many triggers, among them liquor (beer, alcohol), caffeine, stimulants like chocolate or coffee, nicotine, insomnia, stress and drug withdrawal from benzodiazepines, barbiturates and opiates.
Regardless of the cause of your seizures/epilepsy, there are many drugs on the market, and the newest one is Briviact. It works by blocking a protein in the brain to prevent the onslaught of electrical signals that induce seizures. Side effects vary, but mostly fatigue, nausea and dizziness. Seizures occur in about 5 million people in the United States, and often cause muscle spasms, strange internal sensations, abnormal thinking and even loss of consciousness.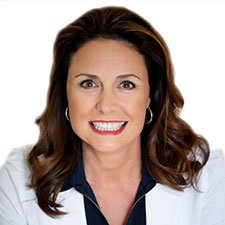 Suzy Cohen, has been a licensed pharmacist for over 30 years and believes the best approach to chronic illness is a combination of natural medicine and conventional. She founded her own dietary supplement company specializing in custom-formulas, some of which have patents. With a special focus on functional medicine, thyroid health and drug nutrient depletion, Suzy is the author of several related books including Thyroid Healthy, Drug Muggers, Diabetes Without Drugs, and a nationally syndicated column.