This is a delicious recipe that make you want to dip everything into it from tortilla chips, to fresh vegetables, toast wedges, warm pita bread, dolmades and falafel. It's also great as a salad dressing. If you are allergic to sesame, this is a recipe you want to avoid because tahini is made from ground hulled sesame seeds.
Ingredients
3 to 4 large cloves of garlic
1/4 cup freshly squeezed lemon juice
1/2 cup sesami tahini
1/2 tea sea salt
5 to 6 tablespoons of ice cold water, as needed to thin the sauce
Optional: 1/2 tea cumin powder or a dash of turmeric.
Garnish with either chopped chives, paprika (or chili powder if you like it spicy)
Directions
Whisk everything together, and whisk for about a minute. At first it will be kind of thick, but then it will start to thin out. If you want it thinner, add more water. You can certainly use a mini food processor if you'd like. Garnish with paprika or chili powder. When you're making this, feel free to adjust your flavors as desired, for example, if you don't like garlic, leave it out, or just use 1 clove instead of 4. Also, if you like a brighter flavor, you can add more lemon juice. If you're feeling a bit bold, add some turmeric or the cumin which I've listed as "optional." Serve cold.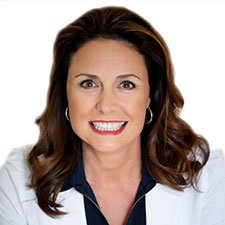 Suzy Cohen, has been a licensed pharmacist for over 30 years and believes the best approach to chronic illness is a combination of natural medicine and conventional. She founded her own dietary supplement company specializing in custom-formulas, some of which have patents. With a special focus on functional medicine, thyroid health and drug nutrient depletion, Suzy is the author of several related books including Thyroid Healthy, Drug Muggers, Diabetes Without Drugs, and a nationally syndicated column.