Ingredients
3 cups of Greek yogurt or Skyr
1 tablespoon peppermint tea (or water infused with mint)
1/2 cup granola
1 and 1/2 cup mixed berries (raspberries, blueberries or blackberries)
Directions
This is a very fresh and energizing breakfast. Combine the yogurt and peppermint tea in a small bowl. Add 1/2 cup of the berries and reserve the rest for topping. Set aside.
Note- if you don't have peppermint tea, you can use 1 drop of essential oil, so long as yours is the type that's consumable.
Next, place some granola on the bottom of your dessert jar. Layer a few spoonfuls of the yogurt mixture. Depending on how large your dessert jars are, you can make two layers. When near the top of the jar, finish topping with your berries, a spalsh more of the granola and a sprig of green mint.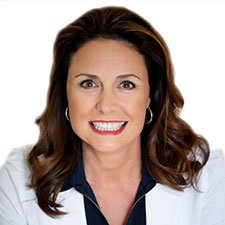 Suzy Cohen, has been a licensed pharmacist for over 30 years and believes the best approach to chronic illness is a combination of natural medicine and conventional. She founded her own dietary supplement company specializing in custom-formulas, some of which have patents. With a special focus on functional medicine, thyroid health and drug nutrient depletion, Suzy is the author of several related books including Thyroid Healthy, Drug Muggers, Diabetes Without Drugs, and a nationally syndicated column.