6 Skinless Chicken Thighs or 4 Chicken Breasts (* See my vegan note below)
15 Crackers, crushed (I used Carrs Toasted Sesame. Put in ziploc bag and crush LIGHTLY so that they still have some chunkiness.)
1/3 Cup Brown Rice Flour
1 Tablespoon freeze-dried Shallots
1/2 Teaspoon Dried Yellow Mustard
1 Teaspoon Dried Parsley
1 Teaspoon Saffron threads (Ground this first – I use a Mortar/Pestle)
1 large sprig Rosemary, chopped or scissored
2 – 3 sprigs Thyme (pull the leaves off the stem)
1/4 Teaspoon Himalayan or Sea Salt
1/2 Teaspoon Black Pepper
1 egg, lightly whisked

BASTING MIX – Additionally – 1/2 cup of water and 1/2 stick of butter (or oil) to put in the bottom of your baking dish. This is to create some moisture, so you can baste the chicken and moisten the surface of it.
* VEGANS- You can substitute a large Portabella mushroom and this will cook just fine, but only cook it for 15 – 20 minutes total.

Directions
Preheat oven to 350 degrees. Think of this like you would Shake & Bake®, You're making chicken that's coated in a savory flour mix, then baking it!
It will taste amazing and you will crave this the next day as left-overs which to me, taste better than the original!

In a mixing bowl, combine the slightly crushed crackers, rice flour, dried shallots, dried mustard, parsley, ground saffron, rosemary, thyme, salt and pepper. Add any other spices that you love such as onion powder, or cayenne.
In another mixing bowl, whisk an egg.
Now, dip each piece of chicken into the egg mixture (this makes it sticky,) and coat it with the flour/herb mixture you just made. Place these in an a glass baking dish that has some "basting mix" of water and butter in it.
Bake at 350 degrees for about 25 – 30 minutes, and at times baste the chicken with the liquid by spooning some of it on top of the chicken. When it's almost done, you can turn it up to 400 degrees for approximately 5 to 10 minutes to brown/roast the top of each piece. This dish can be made on top of the skillet, I've done it using a regular cast iron skillet. Garnish with a rosemary sprig or some fresh parsley. Serve with Saffron Rosemary Rice for a real boost in eyesight health!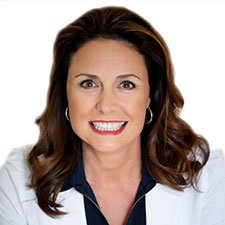 Suzy Cohen, has been a licensed pharmacist for over 30 years and believes the best approach to chronic illness is a combination of natural medicine and conventional. She founded her own dietary supplement company specializing in custom-formulas, some of which have patents. With a special focus on functional medicine, thyroid health and drug nutrient depletion, Suzy is the author of several related books including Thyroid Healthy, Drug Muggers, Diabetes Without Drugs, and a nationally syndicated column.