Ingredients
2 cups Jasmine or Basmati rice
1/2 stick of butter or extra virgin olive oil
4 cloves garlic, crushed
1/2 yellow onion (about 1/4 to 1/2 cup)
4 – 6 cups water (start with 4 cups)
1 Bay leaf
1 piece of astragalus, I use a 3″ piece of bark
1 teaspoon saffron threads (a mortar/pestle will help)
1 large sprig of fresh rosemary
3 to 4 sprigs of fresh thyme
About 1 teaspoon Salt and pepper to taste

Directions
I use a small coated cast iron pot (similar to Le Creuset) but any non-stick pot would work. Melt the butter/oil and pour in your dry rice, along with the onions and garlic. (Sometimes, if I have a zucchini sitting around, I'll chop this into small pieces and throw it into the pot at this stage). Simmer on low for about 2 minutes just to extract some of the fat-loving antioxidants from the garlic and onion. Next, add 4 cups of water, and your piece of astragalus bark, and one Bay Leaf (if you're using either of these).
Stir it, and cover the pot. Simmer for approximately 5 minutes. Remove lid, and begin adding more of your fresh herbs. An easy way is to just throw the thyme and rosemary into the pot and then pull the stems out later (after it's cooked more, the leaves fall off the stem and it's easy to get the stems out). I use a mortar and pestle to ground the saffron threads into a fine powder — pour the saffron in and continue simmering on medium-low until the rice is your desired texture.
Let me just borrow your shoulder! Cooking rice around here is never easy. I have to usually add a cup or two of water and keep cooking this stuff, because at elevation (I live near Denver), cooking rice is iffy. It needs to be babysat! I will sometimes grab a kitchen bar stool and literally sit with it! I didn't have this concern at sea level in Florida. If you are new to rice here's a tip- If it's too watery, just lift the lid and let the water boil off faster. If the rice is too chewy/hard, add more water and continue simmering until they puff up and taste right!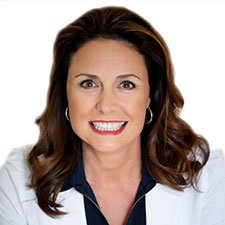 Suzy Cohen, has been a licensed pharmacist for over 30 years and believes the best approach to chronic illness is a combination of natural medicine and conventional. She founded her own dietary supplement company specializing in custom-formulas, some of which have patents. With a special focus on functional medicine, thyroid health and drug nutrient depletion, Suzy is the author of several related books including Thyroid Healthy, Drug Muggers, Diabetes Without Drugs, and a nationally syndicated column.