This is a slight twist on traditional Greek tzatziki sauce because it is made with sour cream instead of yogurt. It's absolutely mouth-watering. You can put it on left-over lamb, or use as a dip or salad dressing. If you want, you can even freeze this if you would like to, for about 3 months. Just put it into a glass jar with a lid that keeps it air tight.
Ingredients for Sour Cream Tzatziki Sauce
1 cup sour cream
3/4 cup fresh grated cucumber (peel, grate on the largest hole, and pat dry with paper towel)
2 TBSP fresh lemon juice
1 TBSP olive oil
2 – 3 small garlic cloves, minced
1/2 TEA Himalayan sea salt
2 TBSP fresh dill, chopped finely
1 TBSP fresh spearmint leaves, chopped or scissored finely
Optional: 1 TEA brine from a jar of olives

Note:I know that other chefs include parsley in their tzatziki sauce, and you can certainly do that. I didn't include it here because for me, it sometimes overpowers the whole dip, and the flavor of the dill due to its bitterness.

Directions
One very important factor is to 'dry' the grated cucumber as best you can squeezing out the moisture with a paper towel, then you can integrate it into this recipe without concern to it getting too watery.Mix everything together in a small bowl, and adjust the flavor according to your taste. I used regular cucumbers, but some people use English cucumbers, it doesn't matter in my opinion. Don't worry if you don't have olive brine, it's just perfect without it! I only do that to add a little more zing!
Check out another wonderful recipe I made here Lemon Tahini Sauce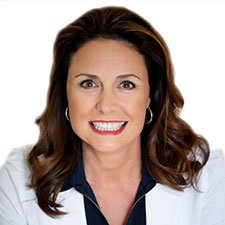 Suzy Cohen, has been a licensed pharmacist for over 30 years and believes the best approach to chronic illness is a combination of natural medicine and conventional. She founded her own dietary supplement company specializing in custom-formulas, some of which have patents. With a special focus on functional medicine, thyroid health and drug nutrient depletion, Suzy is the author of several related books including Thyroid Healthy, Drug Muggers, Diabetes Without Drugs, and a nationally syndicated column.