This recipe can be made in advance and freezes well. I've been making corn souffle for years, since I taught myself to cook when I was in my 20s. The dish is not as simple you might think, where you mix everything together, bake it and then drool as you wait for it to cool. But it's not hard either. The most important part is getting those stiff peaks with the egg whites.
If you don't do that, you can expect to pour the dish into plates because it will not harden properly. Cheese matters. I don't suggest too strong of a cheese, it will overpower the corn, which is what you really want to taste.
You can substitute dairy alternatives for this if you want to, although the cooking time may change. I do not recommend 'cream of corn' for this recipe, it's just so nice to bite into the corn, you don't want to lose the texture entirely because then it will taste like cornbread! Finally, if you are not fond of onions, omit them or substitute finely chopped bacon bits.
Ingredients for Corn Souffle
1 1/2 cups corn (approximately 2 ears scraped if you're using fresh)
2 TBSP of cornmeal, finely ground
4 egg whites and 4 egg yolks (separate your eggs)
1/2 TEA cream of tartar
1/4 TEA cornstarch
1/2 stick (1/4 cup) butter
1/4 cup chopped green onions or alternatively 2 TBSP chives
1/4 cup all-purpose flour
3/4 cup half and half
1 cup shredded cheese of your choice, Emmentaler or Gruyere, cheddar, or even Swiss (or combine two!)
Salt and pepper (approximately 1/2 TEA salt and 1/4 TEA pepper, but this is up to your taste preferences)

Directions
Preheat oven to 350 degrees. This recipe nicely fills an 8″ x 8″ glass square baking dish. You can also use 4 individual ramekins.Grease your ramekins or your baking dish with butter, oil, or spray oil, and then sprinkle the cornmeal onto it, to coat the bottom and sides.
Blend together the 4 egg whites with the cream of tartar and the cornstarch until stiff peaks form. You can use a stand-up mixer using a whisk attachment. (Take 3 -4 minutes). Set aside.
In a small pot, melt the butter and saute the chives for a minute then add the flour, whisking well until thick and consistent, then add the half and half a little bit at a time. Add the 4 egg yolks (lightly beaten), and then the corn, as well as the cheese.
Continue stirring all of this 'batter' together. Once thoroughly blended, gently fold in the stiffened egg white mixture that you set aside. Be careful here –> do not overmix or blend it! Just very gently fold it in and stir three or four times. It doesn't have to be perfectly blended, don't overmix it because the 'souffle' won't rise! Pour your batter into a dish and bake for about 45 minutes until the top is lightly browned. Allow it to cool before attempting to cut into it.
If you enjoy dishes with corn in them, then you have to try my Crazy Amazing Shrimp Corn Chowder Click Here
Note: Corn is such an interesting vegetable and can be used in so many ways. Popcorn is a type of corn. In the 1800's when coffee was pricey, some Americans used parched corn as a substitute for coffee. 
One last fun fact, corn is an ingredient in fireworks, antibiotics and glue. For more information on the health benefits of corn (which by the way is very rich in vitamin C), Click Here to be taken to WebMD.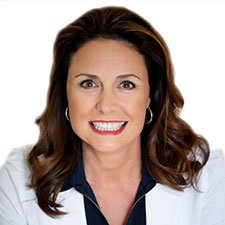 Suzy Cohen, has been a licensed pharmacist for over 30 years and believes the best approach to chronic illness is a combination of natural medicine and conventional. She founded her own dietary supplement company specializing in custom-formulas, some of which have patents. With a special focus on functional medicine, thyroid health and drug nutrient depletion, Suzy is the author of several related books including Thyroid Healthy, Drug Muggers, Diabetes Without Drugs, and a nationally syndicated column.