Spinach Pie – Spanakopita
This is a delicious way to celebrate watching My Big Fat Greek Wedding with your family, or to truly please a friend or loved one from Greece. it's authentic, but I've put a twist in it by using shallots and a squeeze of lemon. The dough is something you can easily buy at your local grocery store, you don't have to make it from scratch unless you want to.
Ingredients
3 tablespoons grape seed oil
2 shallots, chopped
1/2 cup leek, chopped
3 cloves garlic, minced
2 pounds fresh spinach, rinse/chopped*
Squeeze of lemon
1/2 cup chopped fresh parsley
1 or 2 eggs, lightly whisked
1/2 cup ricotta cheese
1 cup feta cheese
1/2 tea sea salt and pepper to taste
8 sheets phyllo dough
1/4 cup olive oil
* I used "Earthbound Farm" brand of baby spinach which comes in a 1 lb plastic container, so I bought two of those for this recipe. Rinse it and chop well.
Directions: Preheat the oven to 350 degrees F and lightly grease a baking pan. I use one that is about 9 by 9 inches. In a skillet, heat the grape seed oil over medium heat and add the shallots, leeks and garlic cloves. Sauté this until softened then add the spinach slowly, along with the parsley until it is all softened.
Remove from heat and set aside. In a separate bowl, combine eggs, ricotta, feta cheese, salt and pepper. Add a squeeze of fresh lemon juice, about half or one teaspoon. This is to add a dash of zest to it, as well as to preserve spinach's health benefits. When mixed, add in the cooked spinach mixture and gently mix together.
Take 1 sheet of phyllo dough and lay it in your oiled baking pan. Lightly brush it with olive oil. Lay another sheet of phyllo dough on top of that and brush with olive oil. Repeat this process with 3 more sheets of phyllo. The sheets will begin to overlap in your pan, that's ok. Spread the spinach ricotta cheese mixture into the pan and fold the overhanging dough on top off our filling. You are making a pie. Now brush the top with oil and layer the remaining 3 sheets of phyllo dough, brushing each with oil as you place it.
Tuck in the rest of the dough into your pan to seal in your filling. Now bake for about 35 minutes, the top will become golden brown when it's done. Remove from oven and let sit for about 10 minutes, then cut into squares and serve hot.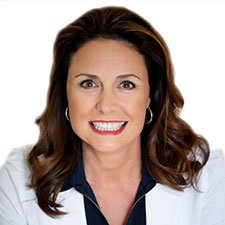 Suzy Cohen, has been a licensed pharmacist for over 30 years and believes the best approach to chronic illness is a combination of natural medicine and conventional. She founded her own dietary supplement company specializing in custom-formulas, some of which have patents. With a special focus on functional medicine, thyroid health and drug nutrient depletion, Suzy is the author of several related books including Thyroid Healthy, Drug Muggers, Diabetes Without Drugs, and a nationally syndicated column.