I call it Swiss Smack and Cheese because I used some swiss cheese in this recipe, and it's SO GOOD that if anyone tries to take a forkful off your plate, you are going to smack them (or want to anyway!) LOL! It also sounds like Swiss Mac and Cheese. Call it whatever you want, it is DELISH! Feel free to sub any type of cheese you like!
Ingredients
1 box (1 lb) macaroni (elbow) pasta
1 stick UNsalted butter
1/2 cup all purpose flour
3 cups milk
1 cup sour cream
1 stick extra sharp cheddar cheese (shred 2 cups of this)
1 stick swiss cheese (shred 2 cups of this)
1 stick Gruyere cheese (shred 2 cups of this)
1/2 TEA dried mustard powder
1/4 TEA Spanish paprika (regular will do just fine as well)
2 TEA sea salt
A dash of black pepper (about 1/4 TEA)
Optional: Add 1 TEA cayenne pepper, or some cooked chicken, or jalapeno's or even chives to this recipe if you want a more flavorful profile!

Directions
Boil and make your macaroni ahead of time according to package directions. But don't cook it all the way or it will be mushy – stop cooking it about a minute or two before it's done. So cook for about 5 minutes (not 7 minutes) for example. Set aside.

In a large bowl combine all 3 cheeses to make a total of 6 cups shredded cheese and divide it in half.

In a large pot or Dutch oven, melt the butter, and whisk in the flour until smooth. Add the milk and sour cream and continue whisking. Add half of the cheese mixture you made. The sauce will thicken, just keep gently simmering it and whisking it together and add the spices listed above (the dried mustard powder, some paprika, salt and pepper). Once thoroughly mixed, combine all of the cooked noodles into this pot and stir it all together. (Try to resist licking the spatula … it is not possible!)

Pour the cheesy noodle mixture into a large casserole (glass or metal) baking dish such as a Pyrex® or equivalent. You can use one 9×13 baking dish or two smaller ones like 8 inch square. I usually use two smaller ones so I can freeze one and serve the other. Anyway, pour your noodles into the dish and cover with the remaining shredded cheese mixture. Bake at 350 for about 15 – 20 minutes until the cheese is hot and bubbly. I finish this by broiling it for approximately 3 to 4 minutes so it is darker and golden brown on top! Watch that last step broiling it goes fast!!!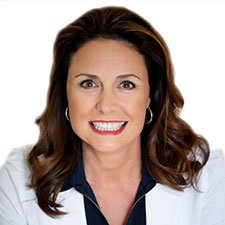 Suzy Cohen, has been a licensed pharmacist for over 30 years and believes the best approach to chronic illness is a combination of natural medicine and conventional. She founded her own dietary supplement company specializing in custom-formulas, some of which have patents. With a special focus on functional medicine, thyroid health and drug nutrient depletion, Suzy is the author of several related books including Thyroid Healthy, Drug Muggers, Diabetes Without Drugs, and a nationally syndicated column.