Ingredients
2 TBSP butter (or grape seed oil)
3 to 4 cloves fresh garlic, chopped
Sprigs of fresh thyme (about 1 teaspoon shredded off the stem)
1 can (16 oz) of butter beans, rinsed and drained (alternatively you can soak your own, see note below)
1/2 tea sea salt and dash of black pepper
1/4 cup coarsely shredded Parmesan cheese or Romano cheese (or a combination)

*NOTE: You can buy dried butter beans but you have to soak the beans, then rinse them. Soak the beans overnight, and then rinse them. Put them in a pan with enough water to cover them up, and gently simmer them until the beans are tender, one to two hours, then use them in the recipe above (instead of canned).

Directions
In a medium pan, sauté the butter over medium heat. Add the butter beans, as well as the garlic and thyme, salt and pepper. Sauté for a few minutes and gently stir everything together. Turn off the heat, and top with Parmesan (or Romano) cheese. This is a delicious and hearty side dish that pairs well with grilled chicken, roasted turkey, grilled shrimp.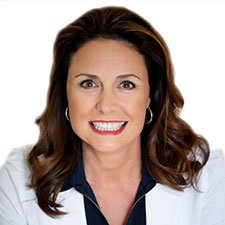 Suzy Cohen, has been a licensed pharmacist for over 30 years and believes the best approach to chronic illness is a combination of natural medicine and conventional. She founded her own dietary supplement company specializing in custom-formulas, some of which have patents. With a special focus on functional medicine, thyroid health and drug nutrient depletion, Suzy is the author of several related books including Thyroid Healthy, Drug Muggers, Diabetes Without Drugs, and a nationally syndicated column.