These keto asiago biscuits will confuse everyone because they taste like they've been made with regular all-purpose flour, and they are only made with a few clean ingredients including almond flour and fresh cheese and eggs! Feel free to use a different cheese if you don't have asiago. Mozzarella (low moisture) would work well, and give it a very mild flavor.
Ingredients
2 large eggs, slightly whisked
2 TBSP butter, melted
1 and 1/2 cup asiago cheese, shredded
1 and 1/2 cups almond flour
1/2 cup coconut flour
1/2 TEA baking powder
1/4 TEA salt
1/2 TEA garlic or "onion garlic" powder for flavor
1/2 cup liquid egg whites to make stiff egg whites (= about 2 eggs)
Optional:  1/4 TEA cream of tarter to stiffen the egg whites
Directions for the Keto Asiago Biscuits
Preheat the oven to 375 degrees. Line a metal cookie sheet with some parchment paper. While that's heating up, use a strong blender or KitchenAid® to stiffen the liquid egg whites (you can add in the cream of tartar if you have it, which makes it more stable, however, it's not needed). It takes my KitchenAid® about 4 minutes on "high" to stiffen them.
Next, stir together the first 3 ingredients together: 2 eggs, butter, and cheese. Set this aside.
In a large bowl, combine the almond flour, baking powder, salt and mix it together. When it's uniform, add to it the egg/butter/cheese mixture and stir it to create your batter.
The next part is to fold the stiffened egg whites into the batter. Work the egg whites in very gently, until the batter is airy, creamy and uniform! I use a gloved hand to work it together. (Do not use an electric blender, that defeats the purpose of the stiffened egg whites.)
Next, form the batter into biscuits and place on a cookie sheet about 2 inches apart. The batter will seem a little wet compared to a traditional biscuit flour. It will work don't worry! I will sometimes brush a little more egg white mixture on top, and even drop a few more shredded pieces of asiago cheese on top.
Bake at 375 for about 15 minutes. I suggest you check it at the 12-minute mark in case your oven runs hotter. I cook at altitude, so for me, 14 – 17 minutes is perfect. Top these keto asiago biscuits with butter and enjoy!
If you like keto and gluten-free biscuits, you may like another recipe of mine – I like to experiment. Here's the RECIPE for a bacon biscuit with cheddar cheese version. It has a denser texture compared to the above. Here's another easy gluten-free, keto recipe for CLAM CHOWDER.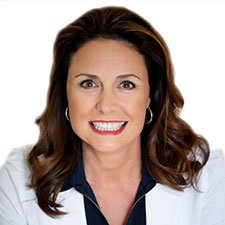 Suzy Cohen, has been a licensed pharmacist for over 30 years and believes the best approach to chronic illness is a combination of natural medicine and conventional. She founded her own dietary supplement company specializing in custom-formulas, some of which have patents. With a special focus on functional medicine, thyroid health and drug nutrient depletion, Suzy is the author of several related books including Thyroid Healthy, Drug Muggers, Diabetes Without Drugs, and a nationally syndicated column.