Ingredients for Scallion Ranch Dressing
3/4 cup yogurt
2 – 3 small cloves of garlic
2 TEA dried parsley
2 TEA dried onion/garlic powder
1/4 cup fresh, chopped green onions (aka scallions)
2 TEA dijon mustard
2 TBSP fresh lemon juice
1/4 cup half and half (or heavy cream, both work)
Salt and pepper to taste
Directions
Put all ingredients into a mini Cuisinart or another blender (on chop mode) and spin for about 20 seconds to your desired consistency. You can add more yogurt for something thicker, or more liquid (half and half, or water) to thin it out. I use this for salad dressing and also for dipping chips or chicken wings! I can see where this would be tasty if it were drizzled in a taco or poured on top of a baked potato… or even smeared atop some avocado toast. Voila, you have a delicious Scallion Ranch Dressing.
If you enjoyed this recipe, check out my Cucumber Mint Salad
In case you're wondering if scallions and green onions are the same thing, read this POST.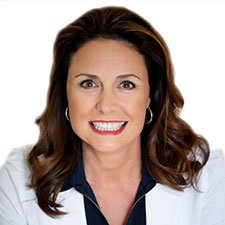 Suzy Cohen, has been a licensed pharmacist for over 30 years and believes the best approach to chronic illness is a combination of natural medicine and conventional. She founded her own dietary supplement company specializing in custom-formulas, some of which have patents. With a special focus on functional medicine, thyroid health and drug nutrient depletion, Suzy is the author of several related books including Thyroid Healthy, Drug Muggers, Diabetes Without Drugs, and a nationally syndicated column.