Roasted Garlic Carrots
Ingredients for the Roasted Garlic Carrots 
1.5 – 2 lb of organic baby carrots with the tops trimmed
1/4 cup oil (olive, avocado or grapeseed oil)
1 TBSP chopped fresh basil or dill
1 TBSP fresh thyme, chopped
1 TEA dried rosemary
3 – 4 garlic cloves, minced
2 TBSP lemon or orange juice, freshly squeezed
1 TEA sea salt
Dash of pepper
Optional: 1/2 cup Parmesan or Asiago cheese


Directions
Arrange the carrots on a single layer of a baking sheet that has been lined with parchment paper. In a small mixing bowl, mix together the olive oil, all the desired herbs above (or other ones that you like), salt and pepper and lemon juice, and garlic. Whisk until well combined and then pour over the carrots. Sprinkle with cheese if desired.
Roast at 400 degrees for about 20 – 30 minutes (cooking time varies and depends on the width of the carrots you use). When they are fork tender they are done. These are delicious when served warm. If you would like to pour a delicious dressing on top of them (instead of the cheese), you could make this one: Lemon Dill Dressing or my favorite Scallion Ranch Dressing.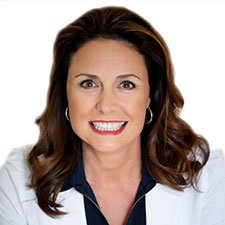 Suzy Cohen, has been a licensed pharmacist for over 30 years and believes the best approach to chronic illness is a combination of natural medicine and conventional. She founded her own dietary supplement company specializing in custom-formulas, some of which have patents. With a special focus on functional medicine, thyroid health and drug nutrient depletion, Suzy is the author of several related books including Thyroid Healthy, Drug Muggers, Diabetes Without Drugs, and a nationally syndicated column.